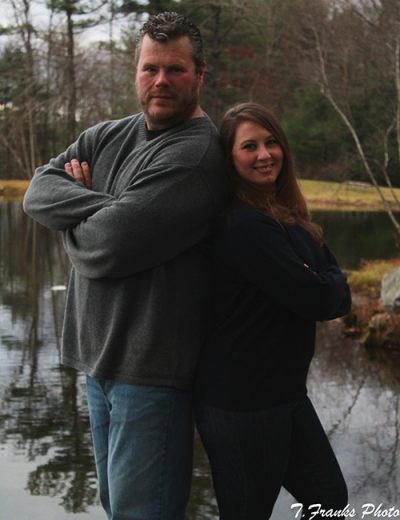 Bob and Lindsay Larsen
Owners/Trainers
You will never meet two people more dedicated to what they do than Bob and Lindsay. The idea of Phoenix Athletica was born out of a passion for working with people on an individual basis and being able to bring that individual experience to every single person who walks through their doors. Both Bob and Lindsay began working in the fitness industry for someone else, but recently decided to branch off and open their own fitness facility.
With a combined seventeen years experience and 12 certifications between them, Bob and Lindsay are more than capable of handling the fitness and wellness needs of any person who seeks their help. Bob is not only a certified personal trainer, but he is also a Corrective Exercise Specialist and Performance Enhancement Specialist. He holds all three of his certifications through the National Academy of Sports Medicine.
Lindsay holds her Bachelors Degree in Sports Medicine from Colorado State University. She also obtained her Personal Training Certification through the National Academy of Sports Medicine. She obtained her Corrective Exercise Specialist Certification in 2015.
Bob and Lindsay both have had their own weight loss success stories, which makes them more adept at addressing the needs of their clients with the added benefit of having walked in their shoes. Their ability to understand the daily struggles of the average person is what makes them compassionate and able to create the many success stories they have had over their years of training.
And, on any given day when you stop in, you will meet Lulu. Lulu is Bob and Lindsay's rescue dog. She was found wandering the streets of Tobyhanna in July 2014. She was 10-12 weeks, had no hair and was starving to death. Bob and Lindsay saved her and now she is an integral part of the daily operations at Phoenix Athletica!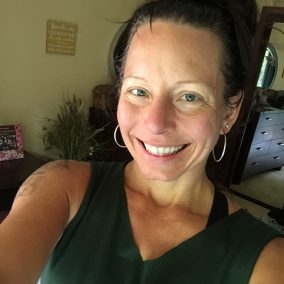 Danielle Cunningham
Hi there! My name is Danielle Cunningham. I am an ACE® certified group fitness instructor and currently working on a specialty in Sports Conditioning. I became licensed to teach Zumba® in 2011 and soon after was licensed to teach other formats of Zumba including Zumba Sentao™, Zumba® Toning, Aqua Zumba®, Zumba Gold, Zumba Kids and Zumba Kids Jr. and the most recent, STRONG by Zumba™.
I am also an official Pound Pro© and love to rock out with my Pound Posse. Other formats I enjoy teaching are WAR & Core, Circuit and HIIT. I love short, intense workouts!
My mission is to motivate and encourage my participants to work hard and push their limits to realize their potential and experience great success in all that they do.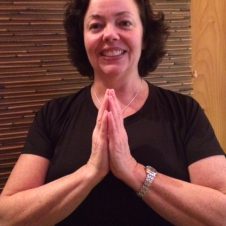 Kimberly Matthew
Kimberly is a Kripalu Certified Yoga Teacher & Member of the Yoga Alliance. She provides wellness yoga and the mind body experience in the Pocono Region for 17 years. Teaching in the public schools, world class spas, country clubs, fitness centers & fine resorts!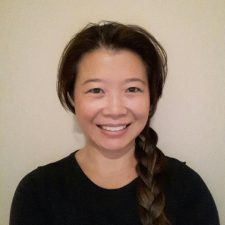 Tammy Hsiung
Tammy recently began her cycling career as a new member in the studio. All it took was one ride and Tammy was hooked. She was inspired by the camaraderie shared between riders working as a collective team to power through sprints, climbs and jumps. The athletics combined with heart pounding feel-the-bass-in-your-chest tunes elevated the workout to a whole new level and started Tammy on the path to becoming an instructor. She is passionate about her music play list and believes it is the driving force behind a phenomenal ride. You can expect Tammy's classes to be cycling to the latest beats, rocking classic throwbacks and everything else in between. Her goal is simple. To provide riders with a healthy escape from life's daily grind and more importantly, to help to bolster self-confidence and a sense of personal accomplishment. So be prepared to ride, jam and get your sweat on!