The Phoenix Athletica Approach
Learn what makes Phoenix Athletica a Highly Effective and Supremely Knowledgeable program
We offer a real world approach to behavior change and goal setting. We understand what it takes to create and sustain a healthier lifestyle. We are actively committed to each one of our clients and their successes.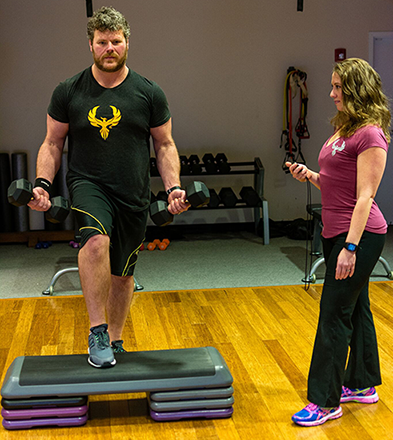 Having been in many of our clients' shoes, we understand the individuality and psychology of becoming a healthier version of yourself. It takes planning, execution and consistency. It takes the compassion and caring of a committed professional.
It also takes the support of a highly unique and motivating fitness community, which is what we have created here at Phoenix Athletica! Not only will you have the customization of your own program, you will be able to share your successes with an encouraging and supportive group.
For nearly two years, Phoenix Athletica has been creating personalized weight loss and corrective exercise programs. We use a hybrid combination of one-on-one training and specialized group programming to deliver ultimate results. We do not expect you to figure it out or go it alone. We strive to be present through every step of the process.